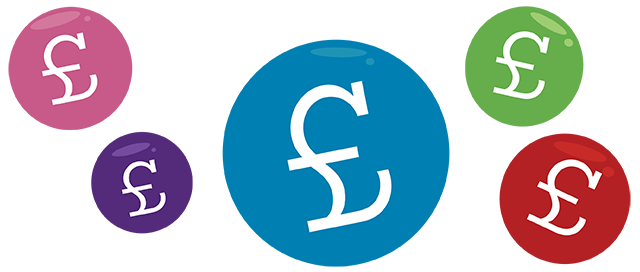 Join our Lottery
As a long-time supporter of St Michael's Hospice I have played the Lottery for many years. The work they do at the Hospice and in people's homes is amazing and they are such an important part of our local community. I couldn't believe I had won, we are now packed and looking forward to our holiday. Nikki, a £2,000 top prize winner
Join our Lottery for the chance to win our £2,000 jackpot plus 57 other weekly cash prizes!
Our Lottery was set up in 1997 to provide additional financial support to help maintain the much needed services provided by the Hospice. All profits from the Lottery go to support St Michael's Hospice, and to date, the Lottery has contributed in excess of £9 million.

How does the Lottery work?
The cost is £1 per week, per entry. You can have as many entries per week as you like. When you start to play you will be given a unique five digit number for each of your entries. The numbers are chosen randomly by computer - no other player will have the same unique number as you. The weekly draw is made by computer every Friday, with 58 guaranteed winners every week. All the profits from the lottery go to St Michael's Hospice.

Weekly prizes
1st prize: £2,000
2nd prize: £300
3rd prize: £150
plus 55 winners each receive £10
You can pay for your lottery subscription through a cash collector or by cheque or direct debit. Visit our online Weekly Lottery Entry Form to enter.
What happens next? 
Within 21 days you will receive a letter confirming your unique lottery number(s) and the date of your first Direct Debit collection (if applicable). Should you require any further information please contact the Lottery team on 01424 456384 or email us.
How will I know if I have won?

A cheque is automatically sent to our lucky draw winners (within a few days of each weekly draw). You do not need to contact us to claim a prize. Winning numbers are uploaded onto the Hospice website every week.


Get in touch with the Lottery team
---
For more information about our Lottery, please contact 01424 456384 or email us.
St Michaels Hospice Lottery Ltd is a company limited by guarantee registered in England and Wales under number 3351501.
The Lottery company is a wholly owned subsidiary of St Michael's Hospice Hastings and Rother, registered as a charity under number 288462. Company Number 01776496 at the address below.
Promoter: St Michael's Hospice Lottery Ltd, 25 Upper Maze Hill, St Leonards on Sea, East Sussex TN38 0LB.
Responsible Person: Paula Najair
Licensed and regulated in Great Britain by the Gambling Commission under account no 4699. Website: Gambling Commission
£1 per entry. All profits go to St Michael's Hospice Hastings and Rother.
For full terms and conditions visit stmichaelshospice.com/lottery or call 01424 456384 to request a copy by post or email.
Must be 18 or over to play. Underage gambling is an offence. Please play responsibly. If you feel you have a problem with gambling, visit www.begambleaware.org or call the National Gambling Helpline on 0808 8020 133
In the Financial Year 2022/2023, the likelihood of winning a prize in our weekly lottery draw was 1 in 157.
The likelihood of winning a prize with one of our scratch cards is 1 in 4.98.
For every £1 played in our lottery (2022/2023), 59p goes to St Michael's Hospice (the legal requirement is at least 20p), 18p goes into the prize fund and 23p covers our administration, promotion and legal regulation. Our running costs are kept as low as possible in order to hand over the maximum amount to the Hospice that we can.
This lottery web page is hosted by StarVale Management & Technologies Limited which is licensed and regulated in Great Britain by the Gambling Commission under account number 3273.